Free Gift –
Jennifer Grace's Acclaimed Future Self Meditation
This much i know is true.
There is a dance you can learn, a flow you can slip into, a musical orchestration of synchronicity and magic that can become your life.
This choreographed tapestry of living well, can be full of creativity, ease and grace.
And…it is not always easy.
Clarity is key, action a must, and through it all, the practice of surrender and letting go.
There are steps to learn, moves to make, which will ultimately lead you back to remembering who you really are; a creative, excited, lit up passionate beam of light and contribution.
How we roll…
Whatever we do, we do it with grace, style, and a strong intention of creating magic and limitless possibilities. It's all about community, collaboration, and cultivating each other's confidence on the journey to get there.
We give you the plan, the tools, the tribe and the guide to make sure that fear, self-doubt, and procrastination no longer gets in your way. Consider me your best confidant, your creative partner in crime, your clarity catalyst. This is as real as it's going to get.
So…Shall we dance? 
Captain Sandy Yawn from Bravo TV's Below Deck Mediterranean
"Jennifer Grace is a not only a powerful coach but she is also a beautiful soul.  She is authentic, intelligent, and walks her talk.  She is one of the best coaches in the country and I recommend her Catalyst courses to everyone I know!"
Captain Sandy Yawn from Bravo TV's Below Deck Mediterranean
Jodi Darren
"After working with Jennifer Grace my clarity and creativity popped. Her courses gave me the confidence to start my own mindful beverage company, run goddess circles, and I just finished my first children's book! Jen's tools lit the way for me to create a life that I am excited and inspired by!"
Jodi Darren
Josie Smith Malave from Bravo TV's Top Chef
"JG is much more than a coach, she is also an influencer, a guide, a mirror, a rock and a portal to your destiny. Her REAL approach to transforming lives is what makes shifting in your own life attainable. Thank you, JG, for illuminating DROP THE ROPE and helping me see the light on the other side of my rainbow !"
Josie Smith Malave from Bravo TV's Top Chef
Liliana Ruiz
"Working with Jennifer Grace I got to learn about myself, the things that held me back and the old thought patters that didn't serve me anymore. By the end of the eight-week CIJ course I had completed all of the things I needed to get my business up and running and to my delight I currently have three clients. I have never felt better and with so much direction in my life. I am forever grateful to Jennifer and to the CIJ class and I can't wait for future courses. "
Liliana Ruiz
Nia Perez
"I got crystal clear by working with Jennifer grace on my life's true purpose, my confidence increased, and I am now launching my own coaching business and creating the piolet for my new TV show! "
Nia Perez
Laya Seghi
"Taking Jennifer Grace's CIJ course was like treating myself to a First-Class seat on my inner journey. Fueled by Jen's unstoppable enthusiasm and proven methods for developing self-awareness accelerated the progress for everyone in our diverse group.  I loved Jen's ability to inspire, motivate, entertain and foster emotional connection among students while keeping everyone focused on doing the hard work of personal growth. "
Laya Seghi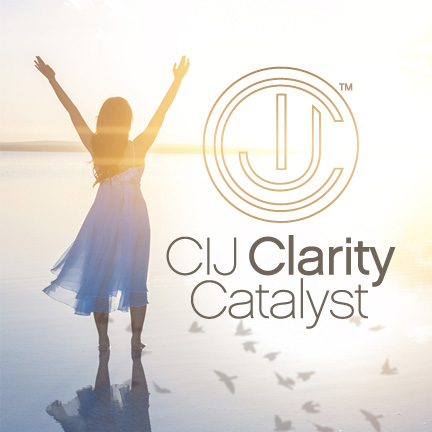 CIJ: The Clarity Catalyst for Coaches
A course for Coaches who are ready to get clear, unstuck, and find the courage and the confidence to become a successful coach
Mindset Coach Jennifer Grace, delivers a simple, yet profound continued education course, called The Clarity Catalyst for Coaches based on the Stanford University Master's degree program (Creativity in Business) in mindfulness and emotional intelligence. These practical mindset tools and powerful relaxation techniques are designed to reduce stress, improve peak performance, enhance creativity for marketing your coaching programs, increase sales, and promote wellbeing.
Email us at info@jennifergrace.com for upcoming dates.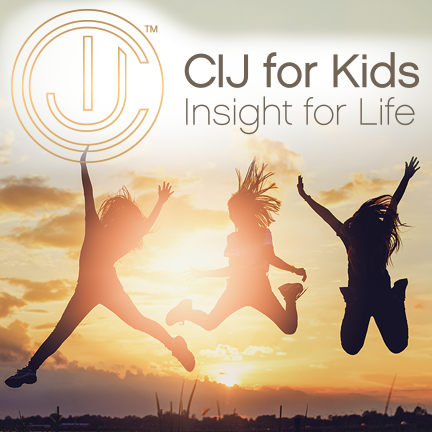 Insight For Life for Kids and Teens
This awe-inspiring course focuses on mindfulness and emotional intelligence. Based upon methodology first taught at Stanford University's famed Creativity in Business Course (CIB), the 8 week program is designed to take kids and teens on a profound journey into unearthing their creativity, tapping into their purpose, and thereby activating their full potential. Using practical tools and techniques the CIJ Insight For Life Instructor will empower kids and teens to step into their authentic true selves.
For More Information Visit: https://jennifergrace.com/ifl/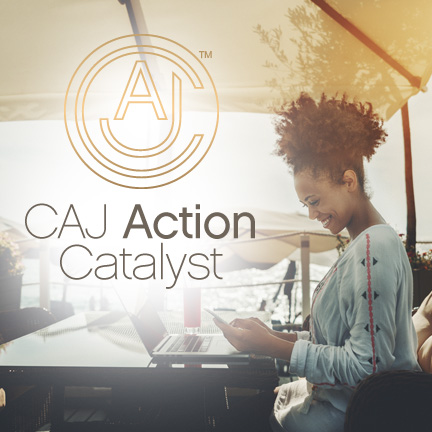 CAJ: The Action Catalyst
A course for women who are ready to make shift happen.
You are a wise woman who knows who you are and what you ultimately want. You are vision driven and are ready to live your life like a poetic dance. The project(s) are clear, yet there is a gap between where you are and where you want to be. The fear of failure, self-doubt and the unending hours of procrastination have left you feeling guilty, frustrated and stuck. And…your intuition was still smart enough to guide you here.
Welcome home.
The Action Catalyst is a course that has you stop thinking and talking about your passion project or new entrepreneurial endeavor and holds you accountable to actually doing it. The special sauce of holding each other high, in declaring each week what you are committed to doing and doing it, coupled with smart strategies to outwit the self-sabotage that lives inside us all, and gentle acts of grace we sprinkle in along the way to make it a fluid and enjoyable process.
At the end of the 8-week journey you will hold in your hand your dream actualized, and we will celebrate you, oh yes, girlfriend we will celebrate.
The CAJ Action Catalyst will give you a crystal-clear blueprint to tap into your creative FLOW and INNOVATION so you can achieve the GREATNESS that you KNOW you are fully capable of.
For more information click HERE
CIJ: The Culture Catalyst
A course for companies ready to infuse a work/life balance into their environment.
You are a compassionate leader who wants only the best for the people who work for you. You know that stress and pressure can be part of the job, and you also know that it doesn't have to be that way.
You are ready to transform your corporate culture with mindfulness and emotional intelligence because you know that training and developing your staff in this innovative way will ultimately create more progress, creativity, and well-being in your workplace.
With a track record of very successful people taking this course, you can feel confident that this will shift the current paradigm for your people; that work has to be grueling and hard, to work can be fun, engaging, and a collaborative process, which will ultimately increase the bottom line for everyone involved.
The CIJ Culture Catalyst is based on a Stanford University Master's degree class in transformation. It will provide your staff with a crystal-clear blueprint to tap into their creative FLOW and INNOVATION so that they can achieve BALANCE and HAPPINESS both in life and at work.
CIJ Culture Catalyst is available for your company. Please leave us your name and email and we will send you further information.