Live Workshop: Overcoming Procrastination in 2020 (Healing House Miami)
January 21, 2020 @ 7:00 pm

-

8:30 pm

$15.00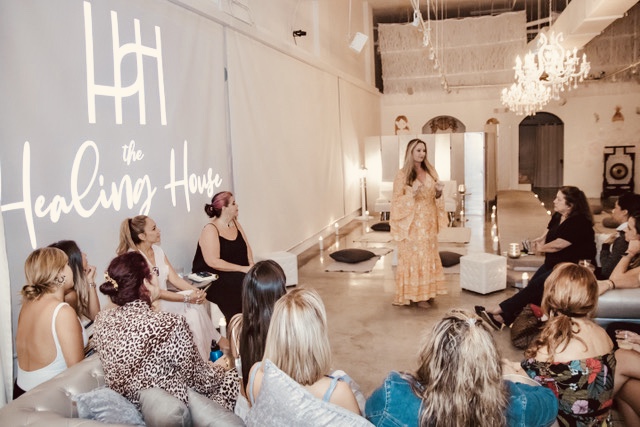 A Powerful System to Overcome Procrastination
Have you been talking and thinking about a goal for months, years, or even decades?
Yet you still haven't gotten much further than thinking about it?
Are you ready to stop procrastinating and make that dream come true?
Then join Hay House Author, Celebrity coach Jennifer Grace and Mindfulness Practitioner Midia Joy for this powerful master class on how to overcome the self-sabotaging behaviors that are keeping you stuck in life so you can make 2020 the best year yet!
During this workshop, you'll learn:
Proven time-management tools that will allow you to work less and help you create extra hours a week to work on your projects and goals.
Powerful solutions about how to overcome the fear of failure, fear of success, fear of the unknown fears and even fears you never even know existed to that you can break through your glass ceiling.
How to create a measurable results action plan that is easy to implement to make your vision a reality!
It's time to catapult your life…the next level awaits!
———–
Your Hosts:
Celebrity Coach Jennifer Grace, voted Miami's number #1 Life Coach by New Times in both 2016 and 2017.
She is a motivational speaker, radio show host, and Hay House author whose book, Directing Your Destiny was
published in 2013. Her next book, Drop the Rope, will be released in Fall 2019. Based on the famed Stanford University Master's Degree Course "Creativity in Business" the program, CIJ Clarity Catalyst, helps students get crystal clear in who they are and what they want. It empowers them with practical mindfulness tools and proven emotional intelligence techniques to discover the next powerful chapter in their lives.
Jennifer currently leads workshops and courses in Miami at The Sacred Space, where she is the Resident Life
Coach, as well as online. Over the last eight years she has traveled to fifteen different exotic destinations,
including Bali, India, and Africa. She and her retreat participants have raised over $50,000 to help communities in
need worldwide with her give-back retreats. www.jennifergrace.com.
_____________
Midia Joy is a Mindfulness Practitioner with an Honors BA in Marketing from Florida International University. Her primary field of study is Pranic Healing under Master Co as well as Vipassana Meditation by S.N. Goenka.
Pursuing her passion for neuroscience & wellness, she certified as a Results Trained Coach in Conversations Skills & Brain Based Coaching by Neuro Leadership Institute in NYC. She is also certified as a Transformational Coach in Stanford's University Master's Degree Program "Creativity in Business". Over the last 10 years, Midia has helped international corporations to generate $ millions in revenue as she lead and coached top market teams. Since 2017, Midia has served as a volunteer Emotional Intelligence Coach at Silent Victims of Crime, a non-profit focusing on empowerment of children and families of inmates as well as partnered up with Leap, a non profit focusing on empowerment & mentorship of women in prison, on multiple mindfulness projects. Most recently, Midia Joy has been assisting Celebrity Coach Jennifer Grace, voted #1 Coach in FL, at Sacred Space, and she is overjoyed to be co-leading this level up retreat to share her gifts of meditation and healing with amazing and powerful women.