Free Gift –
Jennifer Grace's Acclaimed Future Self Meditation
The Art of Manifestation in Sedona
Sedona, AZ
Thursday, Feb 17- Monday, Feb 21st 2022
A Spiritual Awakening Retreat

The dramatic red rocks of Sacred Sedona set the tone for an experience beyond comparison – a connection to nature, spiritual experiences, deep relaxation, and the feeling of awe and wonder again and again. During this extraordinary retreat of a lifetime each day will begin with a grounding foundation of yoga, meditation, and spiritual evolution workshops to learn the Art of Manifestation as we greet the rising Sedona Sun. Mid-day we will either relax or journey out on different adventures, discovering all that Sedona has to offer. A Sacred Ceremony in the Vortex will bring this transformational experience to a powerful culmination.
"It's a little, wonderful paradise, where the river is the maestro, nature the musician and all together they play a peaceful harmony at the Briar Patch."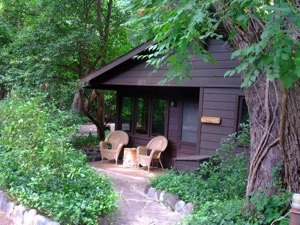 This life-changing retreat will be held at Enchantment Resort, rated as one of the "Top 10 great places to relax your mind and body" by USA Today, Enchantment Resort is a luxurious haven for relaxation, rejuvenation and exploration. On site you'll find the award winning Mi Amo Spa, 3 golf courses, tennis courts, hiking trails, six swimming pools, three restaurants, and a deck just for stargazing. The memories of this breathtaking place will be with you long after you leave.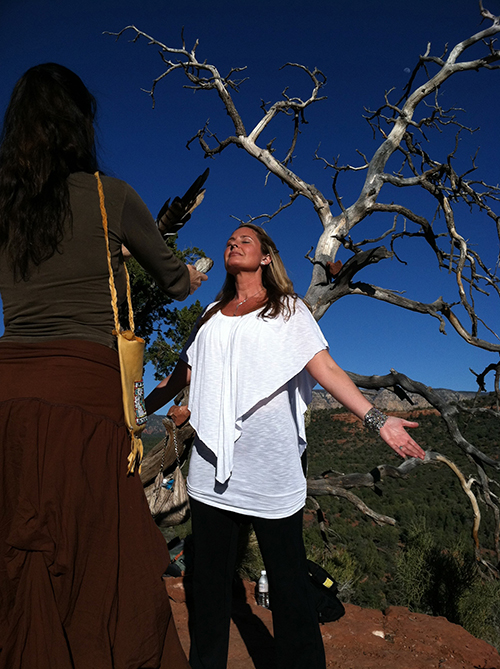 Your Spiritual Evolution Program
Each day you will be guided by Jennifer Grace, to master The Art of Manifestation, first going deep into yourself to discover to what you wish to create next in your life. Then learning how to courageously move past fear and procrastination that often keep you stuck. Finally learning how to work with the Quantum Field and the energetic vortexes in Sedona to accelerate manifestation.
Typical Retreat Day:
Gourmet Breakfast
Morning Meditation
Gentle Yoga
Spiritual Evolution Manifestation Workshops
Gourmet Lunch
Afternoon Sedona Adventure or Time to Relax and Recharge
Dinner on Your Own
Sacred Ceremony
ACCOMODATIONS
The Briar Patch Cabins are in their own little world, down a private path where a delightful little patio awaits. Once inside, guests find themselves in the cozy splendor of the beautifully decorated cottages with bedrooms, living room, small kitchen, and a wood-burning fireplace.

Investment is $2500
Circle of Grace Members FREE
Includes:  Daily Breakfast and Lunch, Shared Accommodations, All Yoga, Meditation, and Spiritual Evolution Manifestation Workshops and Sacred Ceremony.
**Airfare and transportation to hotel not included
Jennifer Grace
Celebrity Coach Jennifer Grace, was named Miami's number #1 Life Coach by New Times. 
She is a Hay House Author, Motivational speaker, Radio Show host, and recently… the new mindset coach for Prada.
Jennifer leads both individuals, and professionals in corporations, to reach next levels of human potential and peek performance with mindfulness and emotional intelligence tools based on the mindset course she teaches from Stanford University.
Jennifer is also a "coaches coach." She is one of the key Train the Trainers of the Stanford curriculum. In the last 4 years, she has certified over 100 coaches on how to powerfully deliver the course and build a profitable group coaching business and brand.
To date, the program has been translated into nine different languages and is being taught in nine different countries, all under Jennifer's direction. 
In 2016 Jennifer took on redesigning the program for kids and teens and has certified 50 plus coaches to deliver the youth coaching curriculum (CIJ: Insight for Life). The program has now been accepted into the New York Public School System.
Jennifer currently leads workshops and corporate wellness programs internationally and online. Over the last 10 years, she has traveled to 20 different exotic destinations, and she and her retreat participants have raised over $50,000 to help communities in need worldwide with her give back retreats