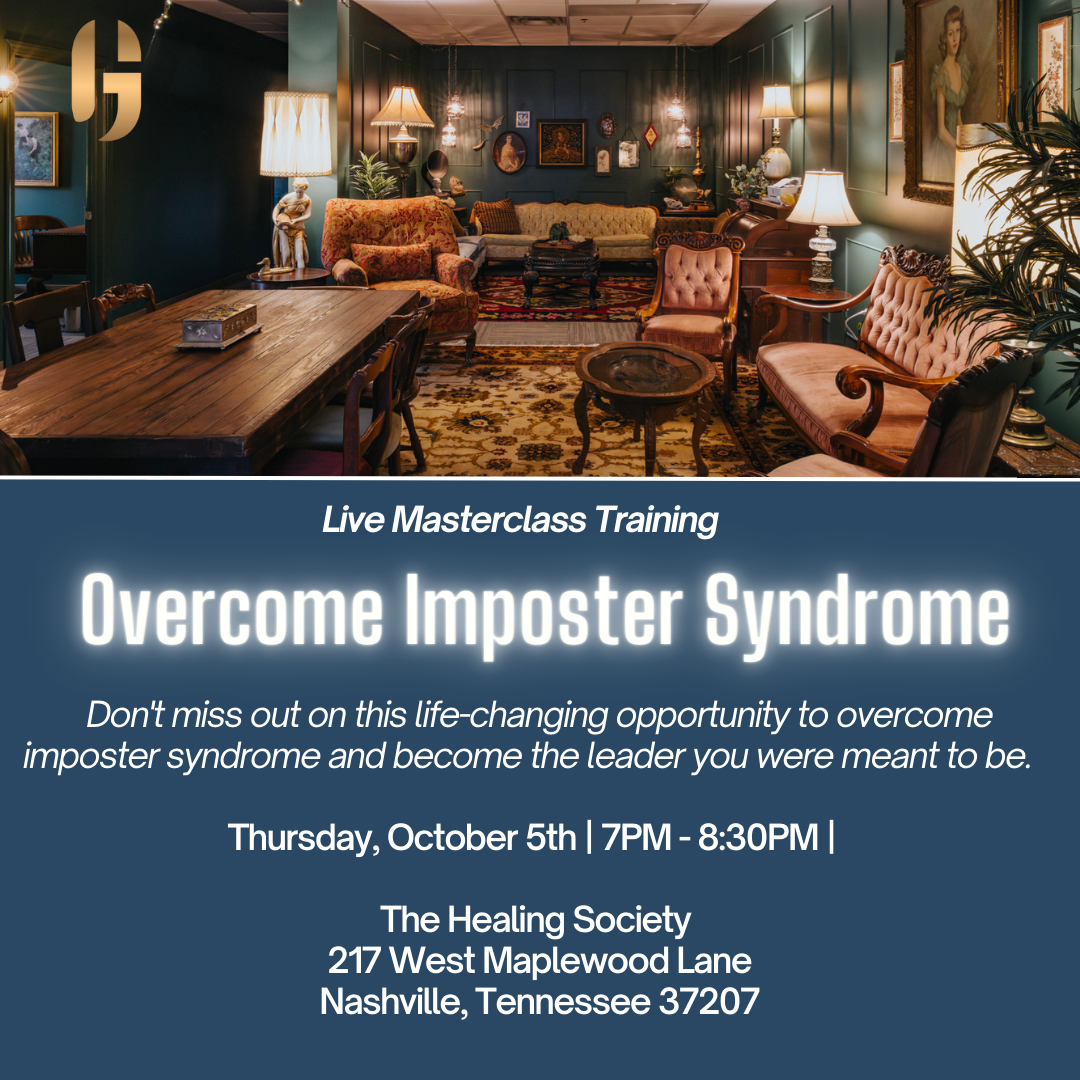 Do you feel like an imposter in your business? 
Are you struggling to overcome self-doubt and achieve the success you long for? 
It's time to break free from imposter syndrome and take control of your life and career.
This masterclass is led by Hay House Author and Transformational coach Jennifer Grace, will teach you how to overcome the six signs of imposter syndrome that may be holding you back from the success you desire.
By attending this powerful training, you will learn the three keys to overcoming imposter syndrome and gain the following outcomes and benefits:
Break free from self-doubt

and imposter syndrome that may be holding you back from success.

Gain confidence and self-esteem

to achieve your coaching goals.

L

earn practical tools and techniques

to overcome imposter syndrome.

Discover how to attract and serve

the people who are waiting for you and your unique coaching offerings.

Feel empowered and motivated

to create abundance and success in your coaching business.
It's time to step into your power and create the coaching success you desire. 
Don't miss out on this life-changing opportunity to overcome imposter syndrome and become the leader you were meant to be.   
Thursday, October 5th | 7PM – 8:30PM |
The Healing Society: 217 West Maplewood Lane – Nashville, Tennessee 37207
RSVP – $11 (Healing Society Members FREE)
Register HERE