How Humans Get Happy Retreat
Dominical, Costa Rica
December 12-17, 2022
Led by Jennifer Grace
A Deep Healing Plant Based Wellness Retreat

The dramatic ocean views in Costa Rica set the tone for an experience beyond comparison – a connection to nature, spiritual experiences, deep relaxation, powerful education, and the feeling of awe and wonder again and again. During this extraordinary retreat of a lifetime each day will begin with a grounding foundation of yoga, meditation, and powerful transformational workshops such as; Sound bowl Healings, Gamma Breath-work Past Life Regression Sessions, and so much more with our team of expert healers and facilitators. Afternoons we will either relax at the spa or journey out, discovering all that Costa Rica has to offer. Plus powerful opening and closing Sacred Shamanic Ceremonies that will integrate and elevate your experience beyond measure.
This life-changing retreat will be held at Imola Insitute, a 5-star eco luxury retreat center located in Dominical, Costa Rica. On site you'll find Three salt water pools and thei raward winning spa all overlooking the ocean. Miles of jungle pathways that lead to awe inspiring private waterfalls. The "Heart" of Imiloa: This is at the center of the property. The space is where Chef Pedro dazzles, where groups eat and share time together. The space is a blended design honoring the indigenous of Costa Rica and imported Balinese pieces. Includes multi-use, loungy and relaxation space. Perfect for break out sessions, dining, dancing, deepenings, relaxing or individual meditation and rejuvation.The memories of this breathtaking place will be with you long after you leave.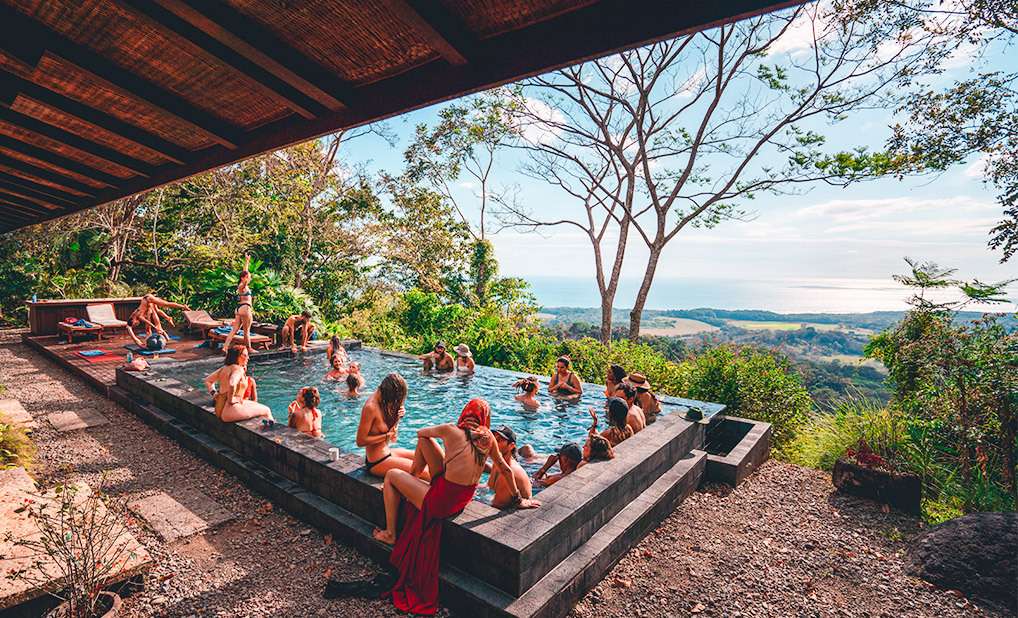 Includes: : Daily Five Star Plant Based Gormet Breakfast, Lunch, and Dinner at Imiloa, Five Nights Shared Eco Luxury Accommodations in Bungalow Hill or Domeland, Private Plane Transportation from San Jose Airport (20 min. flight) All Yoga, Meditation, and Two Sacred Shamanic Ceremonies, and all Transformational Workshops with Our Team of Experts and Shamanic Healers.
**NOT INCLUDED: Your Flight to San Jose
Interview Required for Enrollment
BUNGALOW HILL

Jungle Bungalows built on the side of the mountain on the pathway to our very own private waterfall. Bali inspired, the interiors feature natural finishings and a gorgeous exposed shower and bath tub.
DOMELAND

Inspired Geodesic River Domes, among the best made in the world and partially powered by solar energy, sit perched on the edge of our private river with the fresh, flowing water feeding up to the domes. Experience the soothing sounds of relaxing and sleeping next to flowing water. Amazing!
VIP Upgrade
Includes: Daily Five Star Plant Based Gormet Breakfast, Lunch, and Dinner at Imiloa, Five Nights Shared Luxury Accommodations in one of the Bali Houses in Bali Village, Private Plane Transportation from San Jose Airport (20 min. flight) All Yoga, Meditation, How to Run Sold Out Successful Retreats Program, Two Sacred Shamanic Ceremonies, and all Transformational Workshops with Our Team of Experts and Shamanic Healers.
Dates Dec 12th – Dec 17th 2022
Interview Required
ACCOMODATIONS BALI VILLAGE
Bali Village is perched 1200 feet about the Pacific Ocean, on a ridge line of flora, fauna and wildlife every direction you look. These shared accommodations are 160-200 year old homes imported from Bali. Each with their own en suite bathrooms, the homes bring you back and create a self space for rejuvenation and transformation.
THE HOUSE OF MASTERS
The House of Masters, located in the center of the property, is a 2,000 square foot Balinese structure hanging 100 feet in the Jungle canopy. Adjacent are restrooms and a yoga storage room for mats, blocks and more. The space can be converted for any type of retreat, workshop or dance party.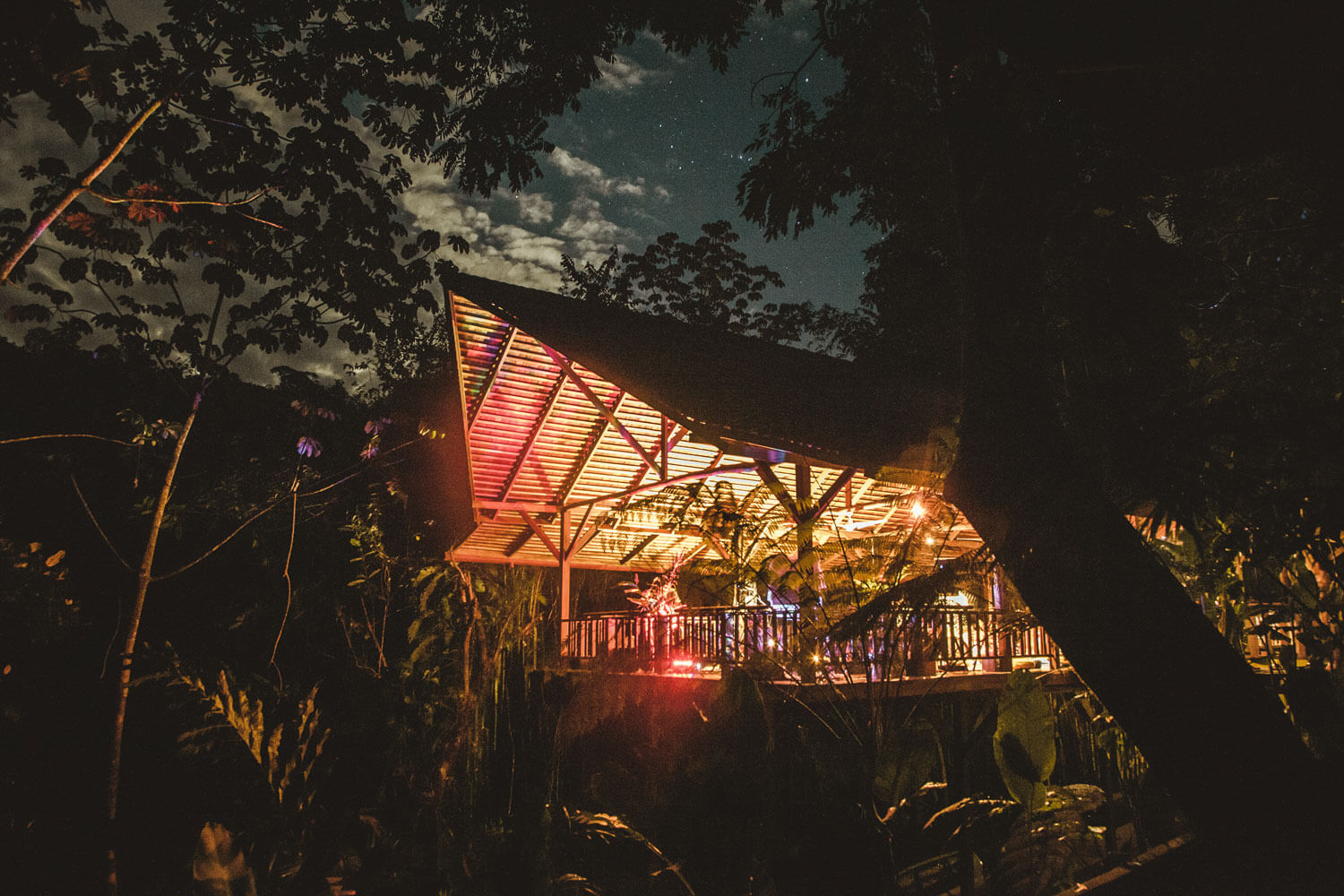 THE HEART OF IMILOA
A sprawling 3,000 square foot space that is the "Heart of Imiloa," our social space features loungy, multicultural inspired furnishings, couches, and 5 imported tables from Bali, all under a Polynesian style roof.
THE WATERFALL
Beyond the Jungle Bungalows is a path that leads to our own private waterfall. Descend into what feels like an enchanted jungle forest as you bask in the magic and beauty of the surrounding nature.
SPA
Imiloa's world-class spa is a curated, sensual and deeply moving experience. Choose from Ayurvedic massages and practices, to a shamanic masseuse from our teammembers who are from the Boruca indigineous tribe here in Costa Rica, to more traditional Swedish, relaxation or Thai yoga massages, body wraps and others. A full list of spa offerings and a link to book during your free time will be provided to you before you arrival.

5 STAR CUISINE
Chef Pedro and Imiloa's kitchen team are rated 4.9 and 5 stars in every area of the culinary experience by our thousands of guests. Food at Imiloa is an experience of itself — the perfect blend of art, nutritious and in harmony with nature, Imiloa's kitchen is proud to cater needs to every type of request, allergy or desire. We are a plant based kitchen.
LOCATION
Imiloa is located at the top of a mountain, at the end of the road and out on the edge of the cliff, 3KM north of Dominical, Costa Rica. You'll arrive easily on our private plane, and then enjoy unlimited transportation throughout the length of your stay.
Beyond this, Imiloa is located on the edge of the second most bio-diverse area on the planet. Dominical is a beachtown with surfer vibes, great coffee shops and plenty of shopping (only 13 minutes away). To the North, the center of our Municipality, Quepos, and to our south, Uvita, the famous Whale's Tail and Ojochal (with heavy European influence). Just 45 minutes east sits Costa Rica's second largest city, San Isidro. So whether 30 minutes north or south of Imiloa, or 45 minutes east, you have airports and cafes, beaches and waterfalls, bio-diversity and happy people ready to show you the lush, lovely area we call home.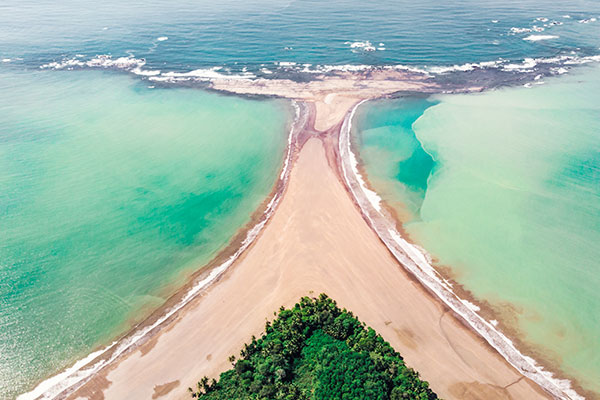 LOGISTICS
TRAVEL INSURANCE and COVID PROCEDURES
TRAVEL INSURANCE AND PROTECT, DURING AND AFTER PANDEMIC www.globalrescue.com/imiloa
We have an on-call doctor
Fully following on cleansing protocols as per Ministry of Health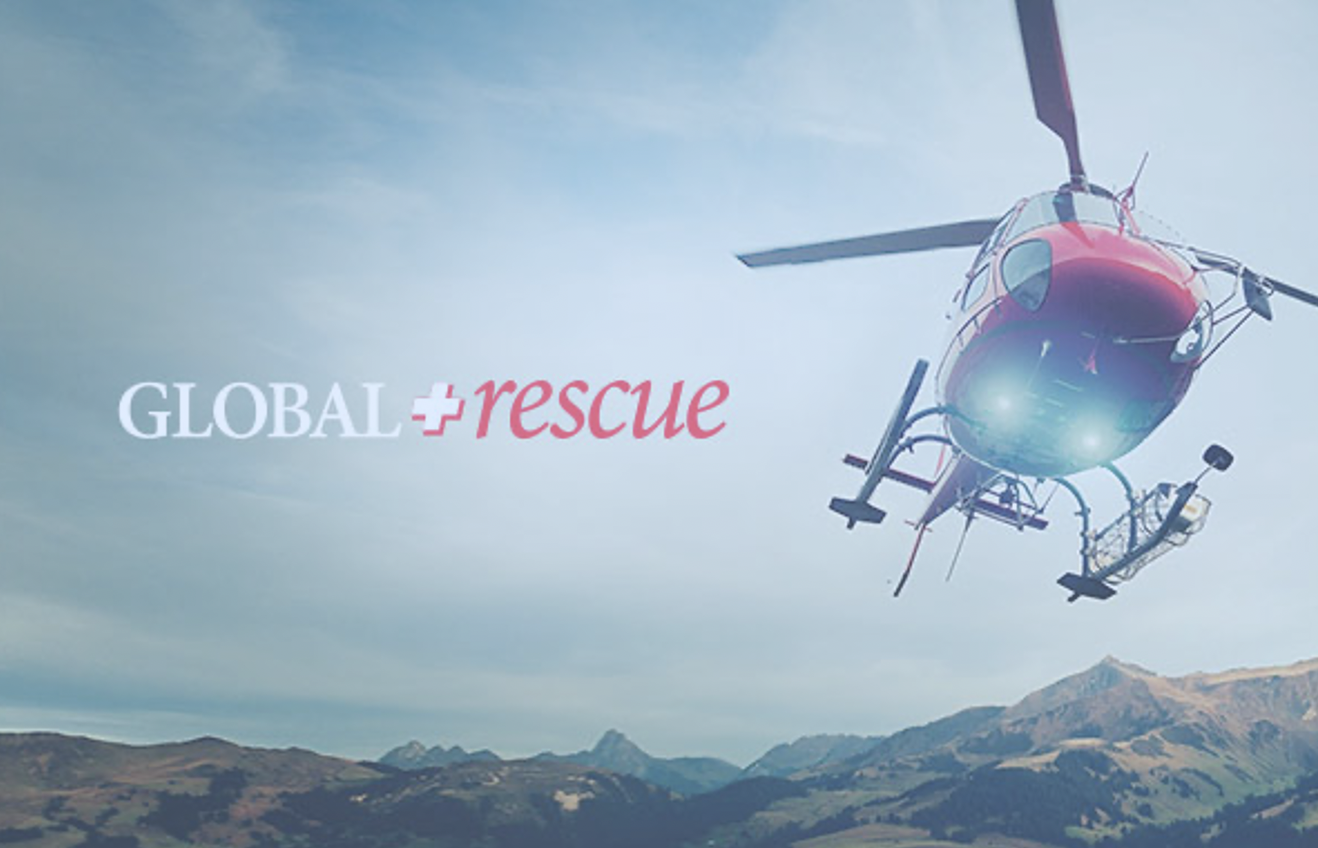 TRANSPORTATION
Schedule your plane to arrive at SJO on or before 1:00pm in order to ensure you'll have transport to Imiloa. Once landed, proceed to customs and instructions will be provided to meet Imiloa concierge.
Proceed to baggage claim with concierge and proceed to Domestic Terminal (3 minute walk from International Terminal).
Private plane will bring you to Imiloa.
If you need to arrive the day before, please stay at the Hampton Inn across from the airport, or plan to be in the San Jose Domestic Terminal for private flight to Imiloa by no later than 1PM (instructions will be emailed)
Jennifer Grace
Celebrity Coach Jennifer Grace, was named Miami's number #1 Life Coach by New Times. 
She is a Hay House Author, Motivational speaker, Radio Show host, and Transformational Coach.
Jennifer leads both individuals, and professionals in corporations, to reach next levels of human potential and peek performance with mindfulness and emotional intelligence tools based on the mindset course she teaches from Stanford University.
Jennifer is also a "coaches coach." She is one of the key Train the Trainers of the Stanford curriculum. In the last 4 years, she has certified over 100 coaches on how to powerfully deliver the course and build a profitable group coaching business and brand.
To date, the program has been translated into nine different languages and is being taught in nine different countries, all under Jennifer's direction.
In 2016 Jennifer took on redesigning the program for kids and teens and has certified 50 plus coaches to deliver the youth coaching curriculum (CIJ: Insight for Life). The program has now been accepted into the New York Public School System.
Jennifer currently leads workshops and corporate wellness programs internationally and online. Over the last 10 years, she has traveled to 20 different exotic destinations, and she and her retreat participants have raised over $50,000 to help communities in need worldwide with her give back retreats
RahQuel Star Achiaviatta
RahQuel has over 25 years experience as a Reiki Master and 20 years experience as a holistic psychotherapist, creator of clearing protocols, and has uniquely designed the somatic programs for the executive divisions of the two top recovery centers in the USA. She has run a full-time holistic nutrition and breath-work practice since 2001. She is on the Multiversity Staff at the OSHO International Meditation Resort in Pune, India, and is regularly invited worldwide to teach and speak. RahQuel is a Medicine Woman, bringing people through spiritual vision quests by combining shamanic breath-work, energy healing, trauma release, conscious movement and pineal gamma activations. These Gamma Activations are almost an instant way to process our patterns, access our higher intuitive self, channel collective higher consciousness, and change our lives into upgraded, fulfilling, full-spectrum purposeful beingness. All the stories from the past get to be processed in an unprecedented manner.