Free Gift –
Jennifer Grace's Acclaimed Future Self Meditation
CIJ Clarity Catalyst for Coaches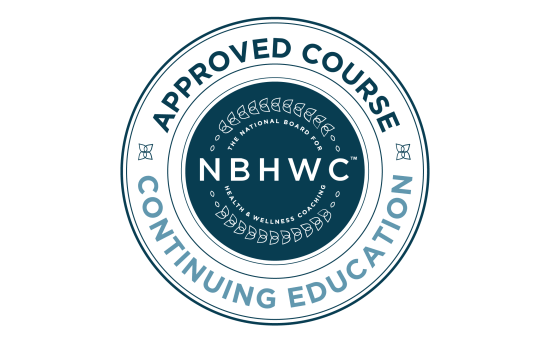 Mindset Coach Jennifer Grace and Integrative Health and Wellbeing Coach, Dr. Darlene Chambers, deliver a simple, yet profound continued education course, called The Clarity Catalyst for Coaches based on the Stanford University Master's degree program (Creativity in Business) in mindfulness and emotional intelligence. These practical mindset tools and powerful relaxation techniques are designed to reduce stress, improve peak performance, enhance creativity, increase sales, and promote wellbeing.
These are the reasons why elite athletes, performing artists and entrepreneurs are taking up the practice of mindfulness, and why it is being introduced into the world's most successful companies, banks, business schools – even the NBA and NFL.
The challenges we face in the world are unprecedented and multiplying. They include economic hurdles; unprecedented volatility in our external environments; tougher performance measurements; the demand for immediate, round-the-clock responsiveness; and the constant need to do more now… with less.
In this 8 week Online and Live (Yes this is NOT a recorded do-it-yourself thang) program you will:
Awaken to your true calling as a coach by getting clear on who you want to serve and want you really want your coaching business to look like.
Discover the vast well of creativity that dwells inside of you so you can powerfully market and promote yourself in a way that is different than anyone out there.
Rewrite and reprogram your present mindset with new beliefs that will set you free from fear and uncertainty about become a successful entrepreneur
Connect with a tribe that has been attracted by YOUR vibe…a group of other professionals in your industry who will hold you high and support you
Work through the fear that may be paralyzing you from putting yourself out there in order to promote and share your coaching programs
Step into your power, authenticity, and confidence so that you can create abundance by sharing your unique contribution with the world
Upon completion of this course, the participant will be able to:
Elevate coaching presence and active listening to build rapport through use of mindful awareness and coaching self-management techniques.
Express greater compassion in themselves and through their coaching role.
Identify innovative solutions to complex problems using problem-solving and breakthrough thinking techniques.
Experience lasting decreases in existing stress and anxiety and an increased ability to practice emotional intelligence enabling improved presence with clients.
Practice techniques for setting intentions and guiding others into a deeper sense of purpose and passion.
TESTIMONIALS FROM OUR CLARITY CATALYST GRADUATES

Each Monday March 13th through May 1st 2023 from 8 – 9:30pm EST you'll receive live group coaching with Jennifer Grace and Dr. Darlene Chambers, to catapult your coaching business to the next level.
Because we break up the online groups into small teams there is a high level of interaction, accountability, and participation for each student.
Investment is $1197
***FOR NBHWC STUDENTS INVESTMENT IS DISCOUNTED TO $297.00
This program is an NBHWC Approved Continuing Education course (19 CE Units)
Wednesdays, May 10th – June 28th 6 – 7:30pm EST
Mondays July 10th – Aug 28th 8 – 9:30pm EST
Mondays Sept 18th – Nov 6th 8 – 9:30pm EST
FAQ
Q: HOW MANY WEEKS IS THE COURSE?
A: 8 WEEKS
Q: HOW LONG IS EACH CLASS?
A: 90 MINUTES
Q: IS THERE ANY HOMEWORK OUTSIDE CLASS?
A: THERE IS A COMMITMENT TO DO:
5 MINUTES OF JOURNALING AND 10 MINUTES OF MEDITATION EACH DAY FOR THE 8 WEEK JOURNEY
EACH WEEK YOU WILL BE MATCHED WITH A DIFFERENT PERSON FROM THE GROUP TO HAVE A 20 MINUTE PEER CALL (INSTRUCTIONS WILL BE PROVIDED)
ALL OTHER "SOULWORK" WILL BE MAINLY ACTIVITIES TO DO DURING YOUR REGULAR DAY TO DAY TO HELP YOU SEE THE WORLD IN A WHOLE NEW WAY.
Q: WILL IT BE RECORDED IF I MISS A CLASS?
A: YES…AND WE ASK YOU TO ONLY REGISTER IF YOU CAN MAKE AT LEAST 6 OUT OF THE 8 CLASSES. SO PLEASE SAY YES ONLY IF YOU CAN BE FULLY COMMITTED TO THE ENTIRE JOURNEY.
Jennifer Grace
Lead Trainer: CIJ Clarity Catalyst for Coaches
Jennifer was named Miami's number #1 Life Coach by New Times. She is a Hay House Author, Motivational Speaker, Radio Show Host, and Corporate Wellness Coach.
​Based on the famed Stanford University Master's Degree Course "Creativity in Business" the program, CIJ Clarity Catalyst that Jennifer is the lead Train-the-Trainer for, helps students get crystal clear on who they want to serve and what they really want their coaching business to look like. It empowers them with practical mindfulness tools and proven emotional intelligence techniques to move past their fear and self doubt so that they can powerfully market and promote themselves in a way that is different than anyone out there.
Jennifer's goal-oriented approach to mindfulness recently earned her the role of Prada's first-ever mindset coach. She also works with corporations as a mindset coach such as: Facebook, Turner, HCI, Whycode, and EO (Entrepreneur Organization). Over the last 12 years she has also hosted mindfulness retreats and has traveled to fifteen different destinations, including Bali, India, and Africa. She and her retreat participants have raised over $50,000 to help communities in need worldwide as part of her give-back retreats.
​
Jennifer has certified 500 plus coaches on how to powerfully deliver the course and build a profitable group coaching business and brand. To date, the program has been translated into ten different languages and is being taught in ten different countries, all under Jennifer's direction. In 2016 Jennifer took on redesigning the program for kids and teens, and as of May 2017, she has certified 200 plus coaches to deliver the youth coaching curriculum (CIJ: Insight for Life for Kids and Teens).
​
In 2019, her TedX speech, "Why Mindfulness Should be Just as Important as Math in Our School Systems" debuted on TED.com. Drawing from her inspiration as a mother, Jennifer Grace, redesigned her mindset curriculum for kids and teens in 2016. As of today, she has certified 30 coaches to deliver Insight for Life for Kids and Teens,  her youth coaching curriculum.
She has been featured on several morning shows; NBC 6, The Balancing Act on Lifetime TV, San Diego Living, CT Style and featured in; Huffington Post, Ocean Drive, Mindbodygreen, and on radio; The Jenny McCarthy Show and Elvis Duran.
​
Her goal continues to be to inspire and empower through her tried-and-true tools for achieving life goals and mindfulness while improving her student's overall quality of life and business success. Learn more at Jennifergrace.com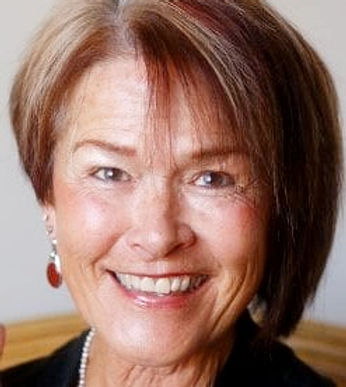 Dr. Darlene Chambers
Co-Trainer: CIJ Clarity Catalyst for Coaches
Integrative Health and Wellbeing Coach, Dr. Darlene has been coaching for almost three decades and has been practicing yoga and mindfulness nationally and internationally for over 40 years.  She has nurtured a passion for dance, healing, education and training and development by serving as a business and academic administrator, elementary, secondary and university level teacher, trainer and consultant with experience in such varied areas as organizational development, C-Suite executive coaching, training and education, human resources, higher education administration, social work, fitness/wellness, and exercise physiology.
She received her Bachelor's degree from Ball State University in HPER and Social Work, her Master's from San Francisco State University in Community College Teaching and Exercise Physiology and completed doctoral work at both Oregon and Bowling Green State Universities in Higher Education Administration and Organizational Development.  Her dissertation focused on attitude and motivation, specifically looking at how one develops and sustains self-efficacy.  She is a comprehensive practitioner in Motivational Interviewing, Positive Psychology and Appreciative Inquiry.
Coach Dr. Darlene has achieved the Senior Professional in Human Resources (SPHR) certification (since 2009), is a National Board Certified Health and Wellness Coach through NBHWC, a Health Coach Institute Certified Health, Life and Empowered Well-Being Coach, and a DiSC Personality Assessment Trainer and Distributor.  She is in process of completing her International Coaching Federation Associate Certified Coach (ACC) credential.  She is Thai Yoga Therapy certified (since 2006) and is a credentialed Aromatherapist through Aroma Vera in Provence, France (since 1995).  Additionally, she holds an RYT 200 Yoga teacher credential and will be soon completing her RYT 500 certification.    She holds Pilates and Step Reebok certifications and served as a national Step Reebok Certification Trainer.   She holds professional membership in the Society for Human Resource Management (SHRM), the International Coaching Federation (ICF) and the American Society for Training and Development (ASTD).
Her curriculum and certification design accomplishments include serving as a lead design team member of the Ohio Certified Public Managers' (OCPM) Certification, as a project team leader for the Ohio Department of Administrative Services (ODAS) Human Resources (HR) University and designed and facilitated the United Health Partnership's (hospital consortium in NWO) Leadership Certification.  Further she served on the development team for the first national fitness/dance exercise certification (International Dance Exercise Association).
In the past, Coach Dr. Darlene served for five years as the executive coach for the Marathon Oil (IT) managers and process coach of the self-directed work team implementation.  She provided executive development for business team leaders and middle management staff at the Wacker Chemical Corporation, USA and Wacker Chemie International subsidiaries.
She is well-versed in fitness and integrative health having owned three of her own Yoga and Pilates studios where wholistic and metaphysical services were provided.  She exhibited strong communication and listening skills as a former AM Radio Talk Show Host (WSPD-iHeart Media) and as a current national presenter on resiliency and social-emotional learning. 
Coach Dr. Darlene currently serves as a certified co-facilitator and VIP coach for coaches through Jennifer Grace's Clarity Catalyst adult trainer course.  She additionally serves as a consultant and coach through her own Full Circle Consulting LLC.