Free Gift –
Jennifer Grace's Acclaimed Future Self Meditation
Beyond the Game
"Every game is composed of two parts, an outer game and an inner game. The former is played against opponents, and is filled with lots of contradictory advice; the latter is played within the mind of the player, and its principal obstacles are self-doubt and anxiety." – W. Timothy Gallwey, Author
Beyond The Game: The Peak Performance Catalyst for Athletes is a transformational course in mindfulness and emotional Intelligence derived from a proven, state-of-the-art methodology based on a Stanford University Master's Degree Course, which has now revolutionized the art of having an athletic edge.
In this powerful, 8-week online course, professional and college athletes will be given the tools to catapult their game to the next level by taking their minds to the brain gym each week.
During the covid crisis we are excited to present this course to both athletes and coaches who have to sit out on the sidelines as this passes; this course designed to keep them "mentally fit" until they can get back out onto the field.
If you are an athlete who is ready to:
Accelerate the process of getting "into the zone" with peak performance mindfulness practices that enhance flow state and increases your human potential
"When you get in that zone it's just a supreme confidence…things just slow down. You really do not try to focus on what's going on because you can lose it in a second. You have to really try to stay in the present and not let anything break that rhythm." – Kobe Bryant
Silence the negative self talk with emotional intelligence tools so that can reduce anxiety and play with more confidence and courage
"You ever go up to a tee and say, 'Don't hit it left, don't hit it right?' That's your conscious mind. My body knows how to play golf. I've trained it to do that. It's just a matter of keeping my conscious mind out of it." – Tiger Woods
Learn how to creatively visualize to scientifically increase your chances of winning again and again
"To create stronger, faster connections in our brains, we need to practice a habit skill or behavior again and again. The more we practice that habit, skill or behavior, the more automatically our brains recognize it" – Tom Brady on the power of daily visualization
Develop the ability to focus and refocus on the present moment giving yourself an opportunity to let go of what has happened earlier in the game and concentrate on the here and now.
"To develop a mindful practice a common challenge for people is understanding that you are not trying to control your mind. That is the crux of the problem you are not trying to turn your mind off you are trying to create space and let your mind be." – Shaquille O'Neal 
In this 8-week program you will:
Increase your capacity to hold relevant information in attention, while filtering out the noise.
Bring space between a stimulus and your response, by giving you a greater power to choose your response.

Increase working memory capacity, especially under high-stress conditions.

Create a since of balance and wellbeing

Learn skills to manage your energy levels, know how to turn it up or down

Discover how too mentally prepare yourself to compete at your highest level.

Engage in a new mental preparation routine and maximize your ability to get into the "ideal mindset"

A  blend of  experiential exercises and practical tools to get you out of your own way, weekly live-withs to shift your perspective, plus powerful conversations with your coach mid-week to land the learning and keep you on track, motivated, and focused to take you Beyond The Game!
Beyond The Game can be delivered one-on-one or to an entire team live or online.
Each session is 90 minutes for 8 weeks in a row
Contact info@jennifergrace.com to set up a 15 minute consultation to see if this program is right for you or your team
Meet The Beyond The Game Trainers
Jennifer Grace
Celebrity Coach, Jennifer Grace, was named Miami's number #1 Life Coach by New Times in both 2016 and 2017. She is a Ted X Speaker, Radio Show host, and Hay House author whose book, Directing Your Destiny was published in 2013. Her next book, Drop the Rope, will be released in Fall 2020.
Based on the famed Stanford University Master's Degree Course "Creativity in Business" the program, The Catalyst, helps Executives, Athletes, and Individuals take their lives and professions to the next level with simple mindfulness practices and proven emotional intelligence techniques to step into their greatest power and human potential.
Jennifer is also a "coaches coach." She is one of the key train the trainers of the curriculum. In last 4 years, she has certified over 100 coaches on how to powerfully deliver the course and build a profitable group coaching business and brand.
To date, the program has been translated into ten different languages and is being taught in ten different countries, all under Jennifer's direction. In 2016 Jennifer took on redesigning the program for kids and teens and as of May 2017, she has certified 30 coaches to deliver the youth coaching curriculum (CIJ: Insight for Life for Kids and Teens).
Jennifer currently leads workshops and courses in Miami at The Sacred Space, where she is the Resident Life Coach, as well as online. She also works with corporations as a mindset coach such as: Prada, Turner, HCI, Whycode, Office Depot, Northern Trust, and EO (Entrepreneur Organization). Over the last eight years she has traveled to fifteen different exotic destinations, (including Bali, India, and Africa) She and her retreat participants have raised over $50,000 to help communities in need worldwide with her Give back retreats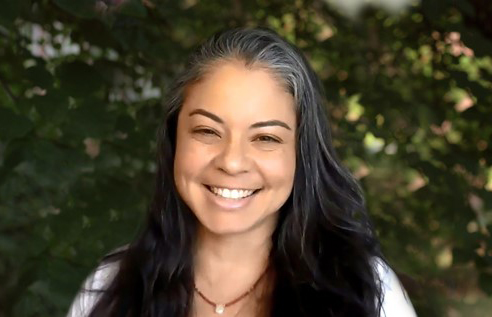 Dr. Miko Rose
Dr. Miko Rose is an Assistant Professor at the Michigan State University Department of Psychiatry, providing psychiatric services at for Federally Qualified Underserved Health Centers throughout Michigan. Dr. Rose completed her psychiatry residency training at Michigan State University. She has served as council member for the American Psychiatric Association Committee for Geriatric Psychiatry and the Council on Communications. She is now serving as National Board Exam Appointed Faculty, and is Board Certified in Psychiatry by the American Osteopathic Board of Neurology and Psychiatry.
Dr. Rose is also the creator and Program Director of "the Joy Initiative," a project she started at the Michigan State University College of Human Medicine and College of Osteopathic Medicine schools, where she now teaches formal elective classes on the art of happiness and well-being. In 2013, she was awarded the SAMHSA American Psychiatric Association Minority Leadership Fellowship Grant, from which she built the foundation to develop emotional resilience, happiness, and mindfulness trainings tailored to the unique needs of medical providers.
Prior to entering medical school, she worked as a Program Officer, Fundraiser, and advocate for the underserved with a focus on overcoming domestic violence and trauma. She has over 20 years of experience and formal training in life coaching. Drawing upon her experiences with underserved communities, she now creates and facilitates happiness training programs for medical providers across the country.
Weslye Saunders
Weslye Saunders is a National Football League veteran, formerly of the Pittsburgh Steelers and Indianapolis Colts. A Durham N.C. native, Saunders attended the University of South Carolina, where he pursued his passion for both Journalism and football. While the 6'6", 255lb Saunders certainly looks the part, he attributes his success in the NFL to  "mindfulness, not measurables." Most recently, Weslye has dedicated his focus towards holistic training methods, dieting, and rejuvenation, which have all revamped his career. 
Under the tutelage of Sifu Matthew,  world renowned Kung Fu Master and founder of Martial Arts of Wellness (MAOW), Saunders has mastered the understanding of electromagnetic forces in the body, as it relates to strength. He utilizes the techniques to treat common injuries and pain relief. Weslye is also a certified instructor with the International Institute of Sport & Movement out of Boston, MA. He also serves as an emotional intelligence coach with the Silent Victims of Crime (SVC) children's foundation in Miami, FL. 
Dr. Sue Morter
International speaker, Master of Bio-Energetic Theory, and Quantum Field visionary, Dr. Sue Morter utilizes the embodiment of high frequency energy patterns to activate full human potential. Through her seminars, retreats, and presentations, she illuminates the relationship of quantum science and energy medicine–elevating human consciousness into life mastery. 
Dr. Sue is the USA Today bestselling, #1 bestselling LA Times and #1 Amazon bestselling author of THE ENERGY CODES: A 7-Step System to Awaken Your Spirit, Heal Your Body and Live Your Best Life. Through THE ENERGY CODES, Dr. Morter provides techniques to activate untapped energy and neurocircuitry in the body, empower hidden potential, and become one's true, essential self. 
She is the founder and creator of the globally-taught coursework, The Energy Codes®, a multi-level body of work on Personal and Spiritual Development. Dr. Sue also created the BodyAwake® RYT 200 Certified Yoga Program and is co-creator of the Bio-Energetic Synchronization Technique (B.E.S.T.). She has served on professional licensing boards, providing guidance to health care practitioners on integrative approaches to healthcare leadership. Dr. Sue is also adjunct faculty at both the College of Human Medicine and the College of Osteopathic Medicine at Michigan State University – an AAU school classified as one of the top 100 universities in the world. Dr. Sue is the host of Gaia TV's Healing Matrix, and co-host of Your Year of Miracles lifestyle training. She is E-RYT 200 and E-RYT 500 certified in Yoga Instruction, and was recently recognized for her outstanding achievements as an honored member of the Transformational Leadership Council. 
In addition to founding Morter HealthCenter in 1987, she is the founder and visionary of the Morter Institute for Bio-Energetics, an organization committed to teaching individuals self-healing techniques with an inner wisdom-based approach to life based on Quantum Science and higher consciousness. With three distinct schools representing the unification of mind, body and spirit: the School of Energy Medicine, School of BodyAwake® Yoga, and School for Higher Consciousness and Personal Development–Dr. Sue provides tools and avenues to empower the global community to discover and embody a joyful, inspired life, lived from the true, Soulful Self.