Free Gift –
Jennifer Grace's Acclaimed Future Self Meditation
Beyond the Game
"Every game is composed of two parts, an outer game and an inner game. The former is played against opponents, and is filled with lots of contradictory advice; the latter is played within the mind of the player, and its principal obstacles are self-doubt and anxiety." – W. Timothy Gallwey, Author
Beyond The Game: The Peak Performance Catalyst for Athletes is a transformational course in mindfulness and emotional Intelligence derived from a proven, state-of-the-art methodology based on a Stanford University Master's Degree Course, which has now revolutionized the art of having an athletic edge.
In this powerful, 8-week online course, professional and college athletes will be given the tools to catapult their game to the next level by taking their minds to the brain gym each week.
During the covid crisis we are excited to present this course to both athletes and coaches who have to sit out on the sidelines as this passes; this course designed to keep them "mentally fit" until they can get back out onto the field.
If you are an athlete who is ready to:
Accelerate the process of getting "into the zone" with peak performance mindfulness practices that enhance flow state and increases your human potential
"When you get in that zone it's just a supreme confidence…things just slow down. You really do not try to focus on what's going on because you can lose it in a second. You have to really try to stay in the present and not let anything break that rhythm." – Kobe Bryant
Silence the negative self talk with emotional intelligence tools so that can reduce anxiety and play with more confidence and courage
"You ever go up to a tee and say, 'Don't hit it left, don't hit it right?' That's your conscious mind. My body knows how to play golf. I've trained it to do that. It's just a matter of keeping my conscious mind out of it." – Tiger Woods
Learn how to creatively visualize to scientifically increase your chances of winning again and again
"To create stronger, faster connections in our brains, we need to practice a habit skill or behavior again and again. The more we practice that habit, skill or behavior, the more automatically our brains recognize it" – Tom Brady on the power of daily visualization
Develop the ability to focus and refocus on the present moment giving yourself an opportunity to let go of what has happened earlier in the game and concentrate on the here and now.
"To develop a mindful practice a common challenge for people is understanding that you are not trying to control your mind. That is the crux of the problem you are not trying to turn your mind off you are trying to create space and let your mind be." – Shaquille O'Neal 
In this 8-week program you will:
Increase your capacity to hold relevant information in attention, while filtering out the noise.
Bring space between a stimulus and your response, by giving you a greater power to choose your response.

Increase working memory capacity, especially under high-stress conditions.

Create a since of balance and wellbeing

Learn skills to manage your energy levels, know how to turn it up or down

Discover how too mentally prepare yourself to compete at your highest level.

Engage in a new mental preparation routine and maximize your ability to get into the "ideal mindset"

A  blend of  experiential exercises and practical tools to get you out of your own way, weekly live-withs to shift your perspective, plus powerful conversations with your coach mid-week to land the learning and keep you on track, motivated, and focused to take you Beyond The Game!
Beyond The Game can be delivered one-on-one or to an entire team live or online.
Each session is 90 minutes for 8 weeks in a row
Contact info@jennifergrace.com to set up a 15 minute consultation to see if this program is right for you or your team
Meet The Beyond The Game Trainers
Jennifer Grace
Celebrity Coach, Jennifer Grace, was named Miami's number #1 Life Coach by New Times in both 2016 and 2017. She is a Ted X Speaker, Radio Show host, and Hay House author whose book, Directing Your Destiny was published in 2013. Her next book, Drop the Rope, will be released in Fall 2020.
Based on the famed Stanford University Master's Degree Course "Creativity in Business" the program, The Catalyst, helps Executives, Athletes, and Individuals take their lives and professions to the next level with simple mindfulness practices and proven emotional intelligence techniques to step into their greatest power and human potential.
Jennifer is also a "coaches coach." She is one of the key train the trainers of the curriculum. In last 4 years, she has certified over 500 coaches on how to powerfully deliver the course and build a profitable group coaching business and brand.
To date, the program has been translated into ten different languages and is being taught in ten different countries, all under Jennifer's direction. In 2016 Jennifer took on redesigning the program for kids and teens and as of May 2017, she has certified 30 coaches to deliver the youth coaching curriculum (CIJ: Insight for Life for Kids and Teens).
Jennifer currently leads workshops and courses in Miami at The Sacred Space, where she is the Resident Life Coach, as well as online. She also works with corporations as a mindset coach such as: Prada, Turner, HCI, Whycode, Office Depot, Northern Trust, and EO (Entrepreneur Organization). Over the last eight years she has traveled to fifteen different exotic destinations, (including Bali, India, and Africa) She and her retreat participants have raised over $50,000 to help communities in need worldwide with her Give back retreats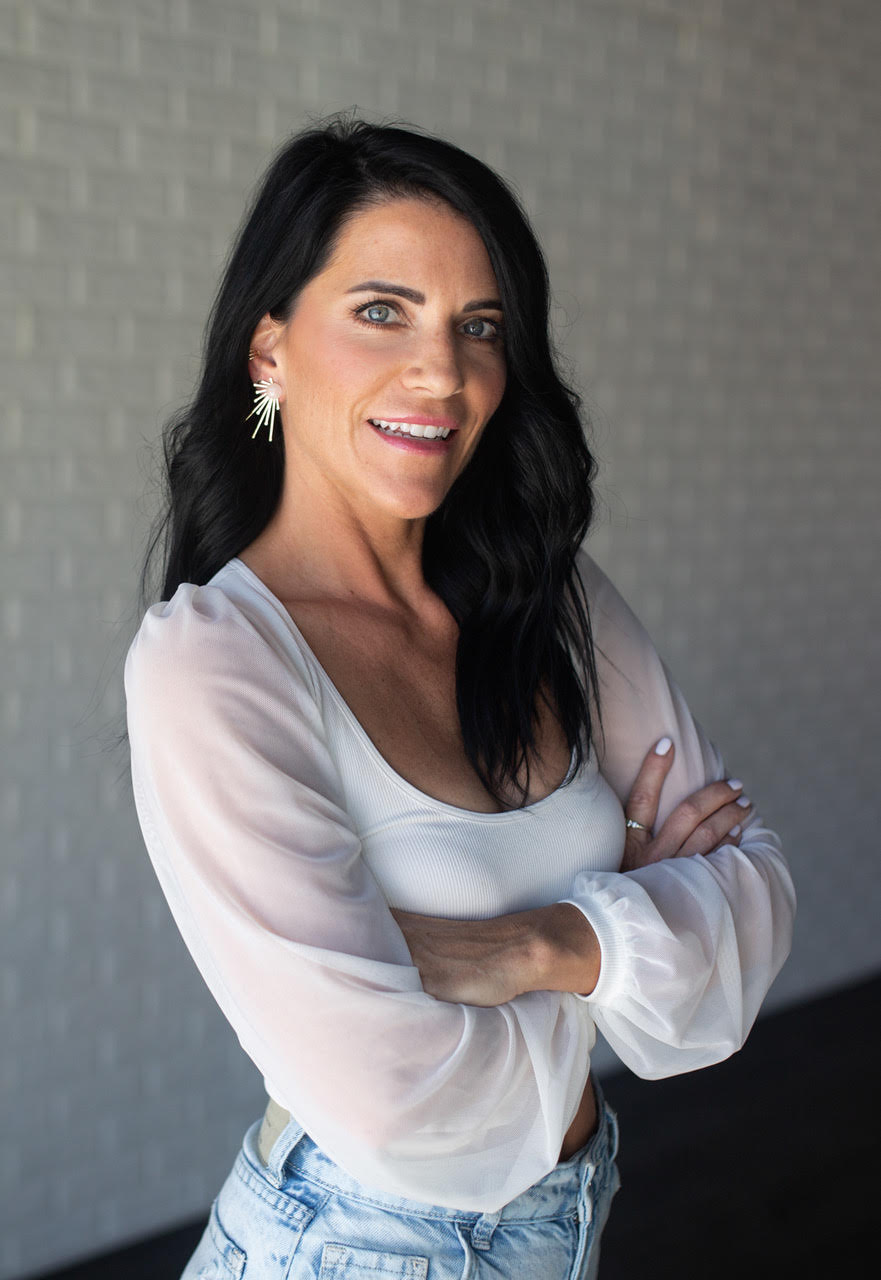 Ashley Deaton
As a leader in the field of professional sports entertainment for over 19 years, working for teams in both the NBA and NFL, Ashley has had the unique opportunity to coach hundreds of young adults during an especially important time in their lives. Her love for mentoring these young people, coupled with her advocacy for personal development, spiritual growth, and mental health & wellness, makes Ashley excited to take her coaching skills to a more meaningful place as an Empowerment and Wellness Coach. As a coach, she is committed to helping her clients reach their highest potential by providing loving support and encouragement as she guides them through mindset work, habit change, spiritual development and accountability.
As a way for me to perfectly merge her passions for dance and coaching, She founded Soul Werk, LLC in early 2021. In her repertoire of services, she not only offers transformational individual and group coaching programs, but also Soul Werk dance classes where feel-good movement and coaching come together to "Werk the Body + Feed the Soul". She specializes in working with althleats who are dealing with social pressures, insecurities and overwhelm so that they can be the best both on and off the field. She is a certifioed Clarity Catalyst Trainer and Certified HCI Health and Life Coach.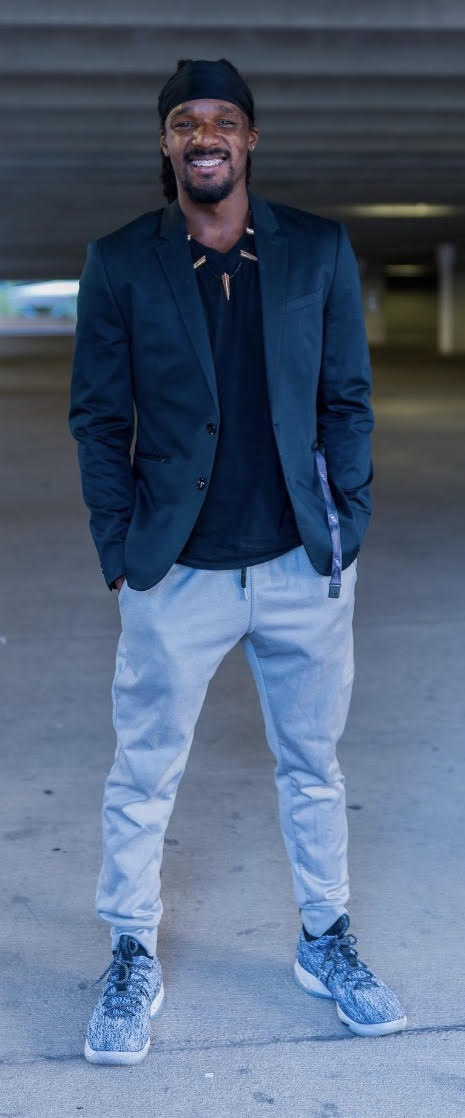 Dre Nuzum
Dre is a Certified Life & Health Coach from Austin, TX, he has a versatile athletic background which includes college football, dance, parkour, ninja warrior, stunts, skydiving, cliff jumping and more!
Originally from Ohio, Nuzum was adopted into a large family, and while being homeschooled all growing up, he picked up a love for football, dance, and acrobatics and later went on to mascot, dance, & play D1 college football at Morehead State University (class of 2016)
In 2017, he began pursing the parkour & stunt world, landing small gigs and music video cameos.  In 2018, he would go on to represent Team USA on Netflix's Ultimate Beast Master Season 3.  In 2021, he debuted on American Ninja Warrior season 13 & has been selected 2x since.
Also back in 2018, Dre was hit, head-on, by a car going over 45mph, after a stunt went wrong.
He suffered life-threatening injuries, including shattering his leg in 7 pieces, and was unable to walk on his own for 9 months.
A truly humbling experience, but overcoming and coming back twice as strong has been his most empowering moment.  His positive attitude and mindset, first, helped him gain his strength, then take his first solo steps, get back to dancing and eventually throwing backflips again.
God turned this horrible situation into his sole motivation to become a Life Coach, start his business and to help inspire others in Life.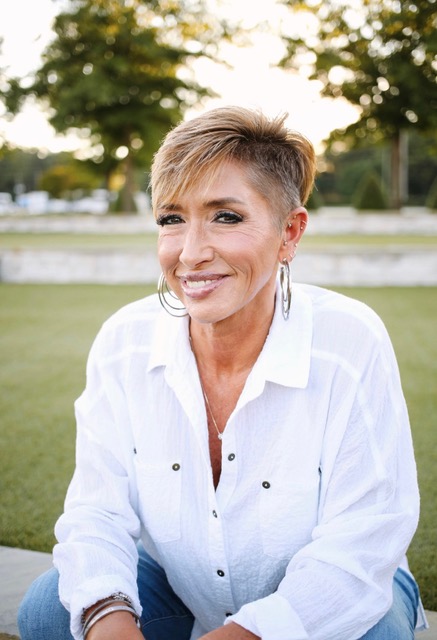 April Muller
April is a certified Life & Health Coach, a Master Level Transformational Coach from the Health Coach Institute, and a Clarity Catalyst accredited trainer.
April is very passionate about helping athletes both enhance their game and exit the game. The growing epidemic of mental health issues in Athletics inspired her to take action and make a difference. Her desire to make a change drove her to become a health and life coach, so she could facilitate training and provide the Beyond the Game tools to kids, teens, and adults. To help them learn techniques to overcome all this world throws at them.
She is a trainer for Clarity Catalyst, a course based on a Stanford University Masters Degree class in mindfulness and emotional intelligence. She teaches at different levels to children, adults, and athletic teams. Between coaching and continuing education, April is involved in her church, loves traveling, and doing things with her children and grandchildren.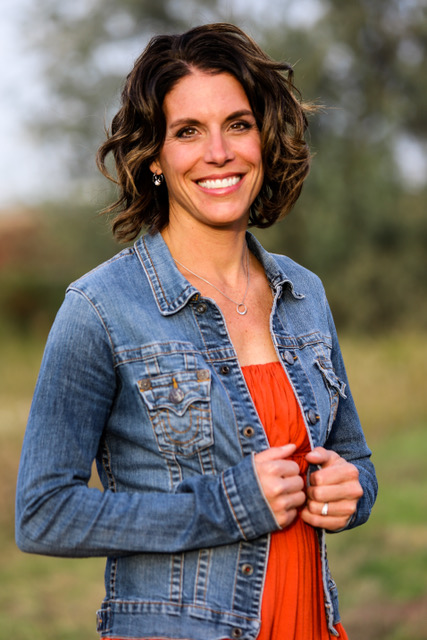 Sarah VanLaecken
Sarah VanLaecken is a Certified Health & Life Coach from the Health Coach Institute. She has been involved with athletics most of her life. She was a four-sport athlete in High School before committing to the University of South Dakota and competed in Track & Field. Sarah was a hurdler and heptathlete where she earned All-American honors. Sarah earned her Master's degree in Exercise Science and her CSCS (Certified Strength & Conditioning Specialist). She has experience coaching Women's basketball, Men's & Women's Track & Field, and Strength & Conditioning at the collegiate level. She was a professor for 15 years in the Exercise & Sport Sciences department at Augustana University. Sarah has also coached adult triathletes, coached multiple high school & youth sports, and has facilitated life, health, & wellness coaching to several individuals and teams.
Sarah's passion has always been in athletics. She is dedicated to helping people uncover their personal destiny map and navigate a pathway to achieve their ultimate self. With her experience as a successful college athlete, professor, and college coach, Sarah has a unique perspective on the different levels of stress, pressure, and high expectation that student athletes experience.
She conducts 1 on 1, small group, and team coaching, as well as facilitates Wellness Workshops with clients. She is a trainer for the Clarity Catalyst Beyond the Game, a course that is based on a Stanford University Master's Degree class in mindfulness and emotional intelligence. She teaches at different levels for kids, teens, and adults. She also delivers the Catalyst training inside of corporations. Sarah met her husband Erik at USD where they were teammates on the track and field team. They are owners of Dakota Timing and parents of 4 children: Tate, Jayna, Burke & Vaya. You can usually find them at a sporting event, or outdoors fishing, camping, and spending time with family.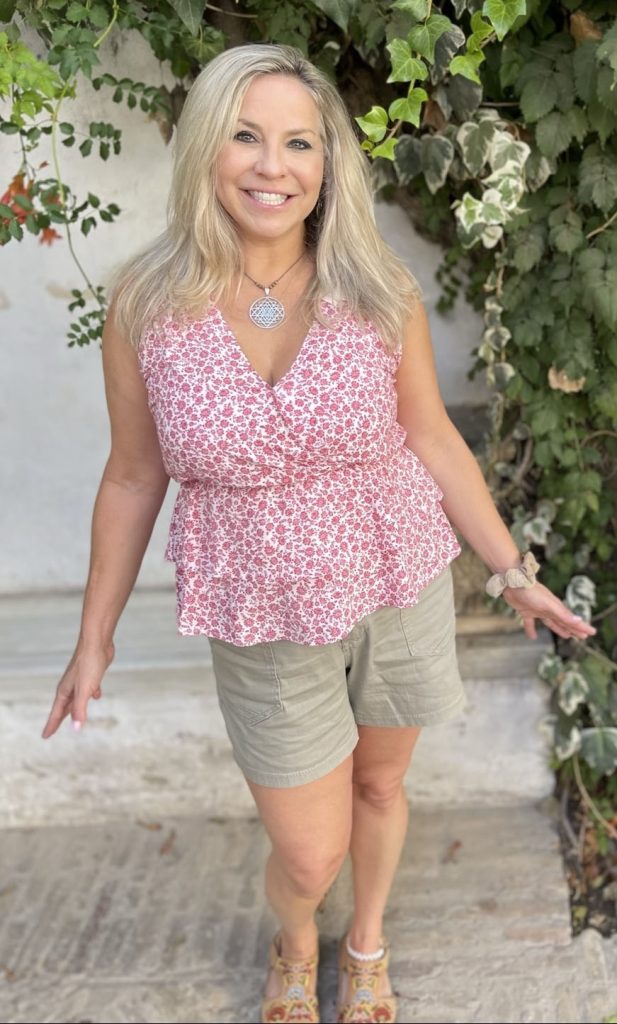 Brenna Steinberg
Brenna is a Clarity Catalyst accredited trainer, a Board Certified Podiatrist/Foot Surgeon and an entrepreneur. She founded Frederick Foot and Ankle Specialists in 1999 and Clarity is the
Key, LLC in 2022.
Having spent over 27 years treating all ages, levels and types of athletes with foot and ankle injuries inspired her to become a life coach so that she could facilitate the training and provide the Beyond the Game tools to kids, teens, and adults.
She specializes in working with athletes who are dealing with social pressures, insecurities and overwhelm so that they can be the best both on and off the field.
She is a trainer for Clarity Catalyst, a course Based on the famed Stanford University Master's Degree Course "Creativity in Business". This program, The Catalyst, helps Executives, Athletes, and Individuals take their lives and professions to the next level with simple mindfulness practices and proven emotional intelligence techniques to step into their greatest power and human potential.
Brenna teaches the "Beyond the Game" version of the Clarity Catalyst at different levels to children, adults, and athletic teams.
Brooke Yakel
Brooke Yakel is a board certified Nurse Practitioner, certified health/life coach, and also a Clarity Catalyst trainer. She has extensive history of playing multiple different sports growing up. She played softball, volleyball, basketball, ran track and was on our competition cheer squad. Part of her cheer experience included competing as part of the USA downunder cheer team where they went to Australia to compete internationally. Brooke went on to college and cheered for UW-Milwaukee and then played rugby for a short time. With her vast experience in multiple different sports she fully understands the mental and physical pressures each athlete endures. As a nurse practitioner she has seen how these stresses play out in the athlete's overall wellness as well as their mental health. Her goal is to help athletes overcome these obstacles and become the best version of themselves both in the sports realm and in their daily lives.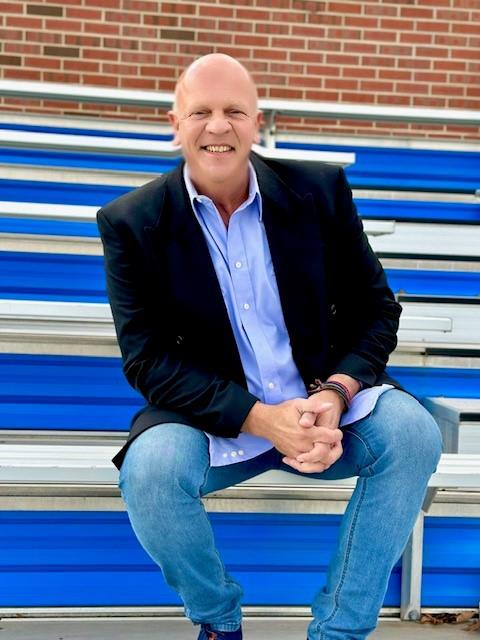 Jim Alstott
Jim is a certified Life, Health, and Transformational Mastery Coach from the Chicago area. He has been actively involved in athletics at multiple levels for decades.
A former college athlete, Jim understands firsthand the physical, psychological, and emotional demands required to maintain optimal performance in competitive sports. His expertise in managing stress, pressure, and the internal and external expectations athletes face, allows Jim to help his clients maximize their performance levels.
Athletes that are coping with the stress of having sustained injuries can also benefit from Jim's experience. By providing those athletes with the proper tools to sharpen their overall mindset, Jim assists in their return to competition. His passion also serves athletes transitioning from the game who struggle with finding purpose and redefining their true identity. Ultimately, Jim provides his clients with the training and tools that cross over from the field of play, to off the field as well.
As a Beyond the Game Trainer, a program based on a Stanford's graduate program in Mindfulness and Emotional Intelligence. Jim conducts one on one sessions, small groups, or entire team classes to assist his clients in navigating the ever-changing landscape of their lives.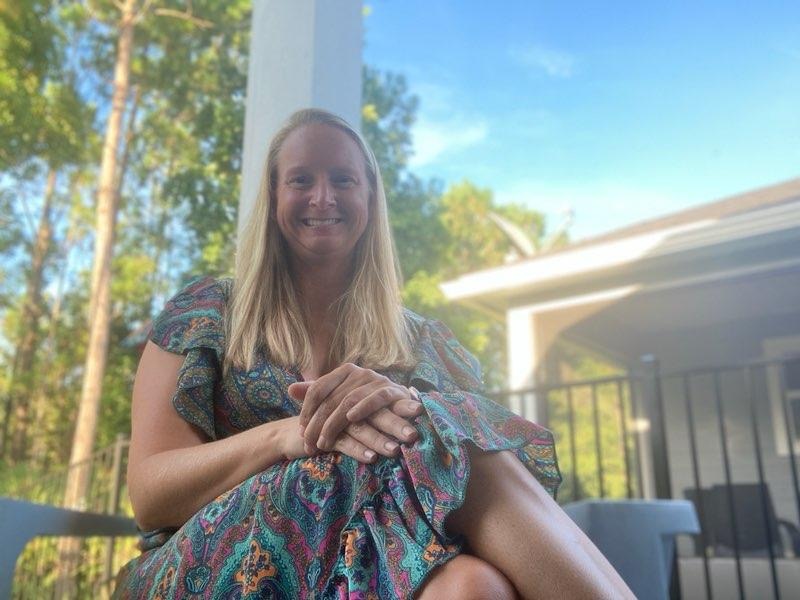 Jeni Ritter
Jeni Ritter is a Certified Health and Life Coach through the Health Coach Institute as well as being a Clarity Catalyst Certified Trainer. She is passionate about helping others live their happiest and healthiest life and enjoys working with individuals and small groups working through roadblocks when it comes to nutrition, movement and a positive mindset. Jeni holds a Bachelor's degree in Recreation/Coaching from Ashland University (OH), where she swam from 2001-2004. She is a 5 time honorable mention All-American from her time swimming for the Eagles. She went on to THE Ohio State University to study for a Master of Arts in Sport and Exercise Studies, and during her time there, she was a volunteer coach for the men's swimming program, as well as active with the Scarlet and Gray swim camps. She then went on to move to Miami and worked at Florida International University from 2008-2010 as the Assistant Swim Coach, and while there received a Master of Science degree in Higher Education Administration. In 2011, she was named the Head Coach and Aquatics Director of Florida Institute of Technology in Melbourne, FL where she began the program and was at the helm for 3 years. She then went on to work for a local government and ran the Aquatics Center within the Parks and Recreation Department. Jeni's goal is to assist high school, club and college athletes by using the Clarity Catalyst program to remove roadblocks and reconfigure a more positive mindset to increase their athletic performance. She also hopes to assist the parents of athletes and coaches to improve their mindfulness and emotional intelligence using the Clarity Catalyst program. Jeni currently lives in Jacksonville, Florida and splits time between working with a local USA Swim Club as a coordinator and manager, while also continuing to grow her coaching business. She has two long-haired dachshunds, and when she is not working she enjoys traveling, reading and spending time with friends and family. She still competes in swimming, as a master's swimmer and is the current 400 IM YMCA Masters Nationals overall champion for 2022.