Free Meet Your Future Self Meditation:
Jennifer Grace's Acclaimed Meditation
Wealth Expansion Retreat for Men and Women
Gainesville, FL August 1-4, 2019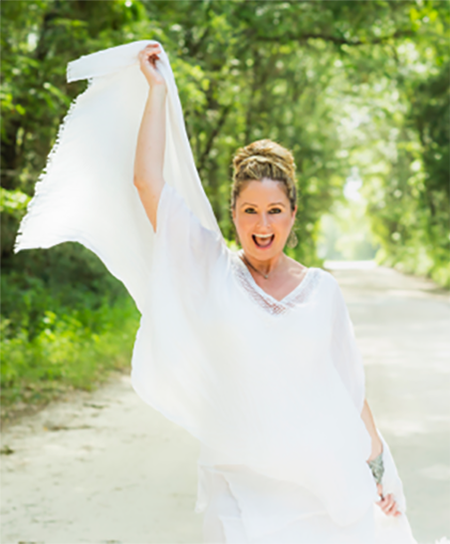 Join Hay House Author and Transformational Coach Jennifer Grace
and Linda Tate, Founder, Life & Wealth Strategist | Lila Life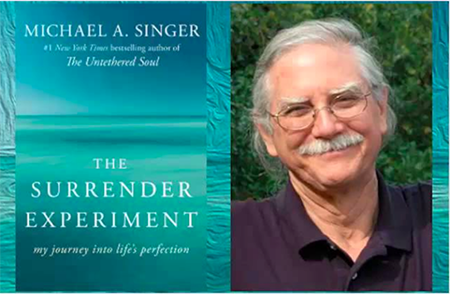 ***Plus enjoy two talks with NY Times Best Selling Author Michael Singer
(Surrender Experiment and The Untethered Soul)
Imagine…
if you took 4 days and disconnected from your phone, your computer, your TV, your personal and your professional life?
Imagine…
if you shut down all of the outward distractions and took time to tune in?
You would find clarity.
You would experience peace.
You would awaken.
Who wouldn't want that?
Give yourself the gift of transcendence during this life-shifting spiritual retreat.
Learn how to set intention, trust and surrender, so you can experience effortless manifestation of abundance
Thursday, Aug 1, 2019
Arrival and check in – 4pm
Welcome Dinner 6pm
Talk with Michael Singer 8pm
Surrender and Release Fire Ceremony 
Friday, Aug 2, 2019
Breakfast
Grounding Meditation Effort and Ease Yoga
Wealth Expansion Workshop
Healthy Lunch
Time to relax, journal, read, sleep, meditate or venture out to Ginny Springs
Dinner Out in Gainesville (not included in Retreat)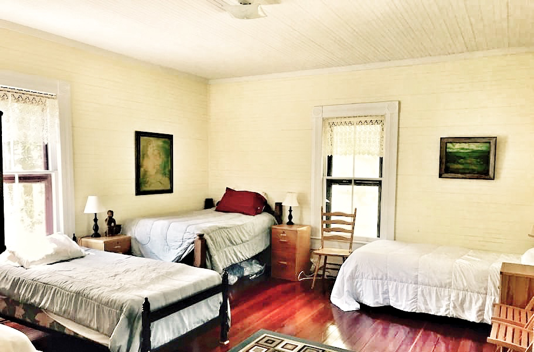 Saturday, Aug 3, 2019
Breakfast
Mala Meditation and Yin Yoga
The Art of Effortless Wealth Manifestation
Healthy Lunch
Time to relax, journal, read, sleep, meditate or venture out to Blue Devil Springs
Wealth Vision Boarding
Dinner at Farmhouse and Game Night
Sunday, Aug 4, 2019
Silent Breakfast
Talk with Michael Singer 9:30am-12:00pm
Closing Circle at The Temple
Check out 1pm
Retreat includes 3 nights shared dorm-room style accommodations in an 1885 Charming Farmhouse on the oldest road in Florida.
Breakfast, Lunch, Welcome Dinner, Closing Dinner and All Workshops also included.
Only 15 spaces available!
ONLY 3 SPOTS LEFT!
Retreat Leader Jennifer Grace
Celebrity Coach, Jennifer Grace, was voted Miami's number #1 Life Coach in 2016 by New Times, she is a Hay House author whose book, Directing Your Destiny, was published in 2013.
Based on the famed Stanford University Masters Degree Course "Creativity in Business" her program, CIJ (CIJourney) helps students get "unstuck" in their lives. She empowers students with practical mindfulness tools and proven emotional intelligence techniques to discover their purpose and take inspired action to move forward in their lives.
Jennifer currently leads workshops and courses in Miami at The Standard Spa, where she is the Resident Life Coach, as well as online. www.jennifergrace.com
Retreat Co-Leader Linda Tate
Founder, Life & Wealth Strategist | Lila Life
Originally from Lantana, FL, Linda attended Rutgers University on a swimming scholarship. She was an elite butterflier and team captain her senior year. She graduated in 2009 with a bachelor's degree in Journalism/Psychology.
 After college and a number of sales jobs, she landed at Morgan Stanley. For 7 years she served in Wealth Management as a Financial Advisor and a Business Development Manager. She helped create and manage the Tate Group with her dad, Rock Tate Sr. and substantially increase their revenues. She was passionate about impact investing and helping clients align their portfolio with their values. She also facilitated Mindful Mondays to help her colleagues destress weekly.
 During her time at Morgan Stanley she also pursued her passion for wellness. She completed her NSCA-CPT, 200hr YTT at the Sivananda Ashram, TRX and SUP Yoga trainings, the Institute for Integrative Nutrition's Health Coaches Certificate, the Natural Gourmet Institute's Chef Training Program, and the Tony Robbins Coaches Academy. She has a unique way at combining these trainings to The Tate Group's client base. She also developed a progressive view of health and wealth and combines this in her program 'Wealth Expanded.' She has created a number of wellness brands over the years including Food Sparkle, Lila Life, and Rise to Thrive.
 She currently operates Lila Life which is a health, wealth and mindset program for entrepreneurs. She is co-founder and co-host of the weekly podcast, Rise to Thrive, which hosts an annual women's leadership summit. For years she has done pop-ups with Food Sparkle, an underground supper club and cooking lessons.
 Linda resides in West Palm Beach and has an amazing partner Brendon and beautiful dog Lily Rose. She loves the ocean, surf, meditation and traveling to mindful destinations. She is an innovative thinker that tends to be ahead of the curve. In her free time, she helps at Student Aces, a leadership training program for high school student athletes and continually mentors our community youths.